Micaela was baptized last week!
It was a very happy day. We were all so excited for her, and she was just beaming the whole time. We're so proud of her choices and the girl she is becoming.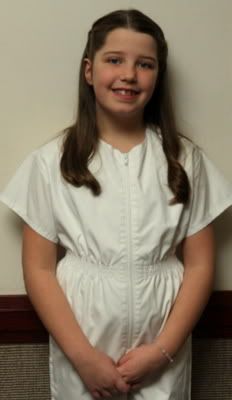 I can't believe our oldest is 8. Time really does fly.
Congratulations, Micaela!