Our baby William was (finally) born Friday, September 21st at 11:10pm! My water broke at 3pm, but I wasn't in labor. We checked into the hospital at about 6:30, still not in labor. At 9:00 they decided to start some pitocin to get things going. And things definitely got going!
Contractions started about 9:30, and he was born about an hour and a half later!! It was a fast, crazy, all-natural (besides the pitocin) childbirth - aside from that, everything went great! :)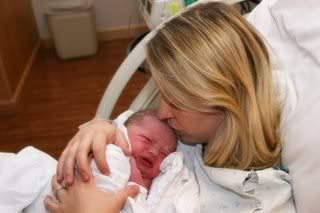 He weighed 8 pounds, 7.4 ounces and was about 23 inches long, and the nurse was kind of freaking out about his head being 14 1/2 inches around - I'll have to look up what the average is..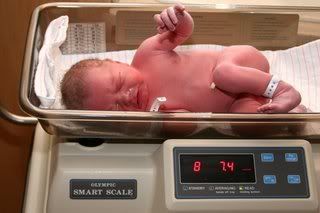 William is a total angel - sweet, happy, and always hungry. We are loving every minute of having him. Our kids all LOVE him to death! (almost literally..) Even Andrew got so excited when he saw him and loves to pat his head and put blankets on him.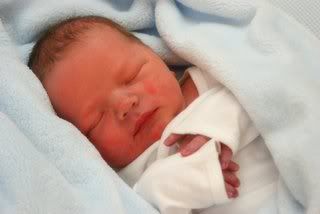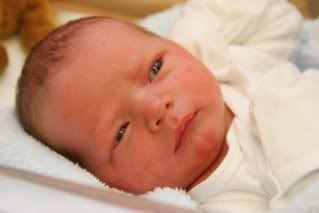 Here's our family before: (right before we left for the hospital!)
And AFTER: (at the hospital)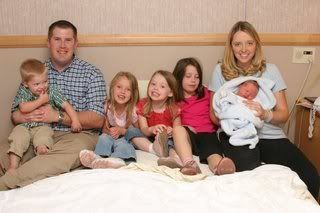 We LOVE having William in our family!!