I made pancakes this morning.
And now that you're done dying of shock... I get to show you the highlight of my morning. William picked up his pancake, took one bite, and then used the rest of the pancake as a blankie to suck his thumb with. So adorable.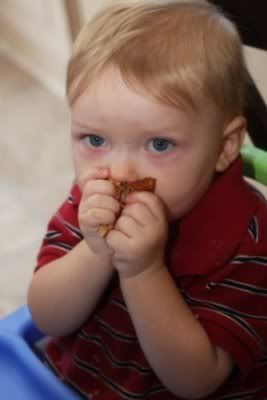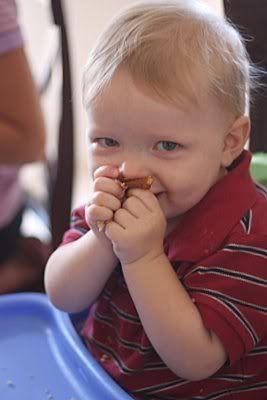 I might be making pancakes more often.