Oh yeah, and we went to New Mexico the week after Easter to visit Jason's mom and my brother and his family. Jenna & Holly came down, too! It was so good to see everyone!
Here are a few pics from the trip:
At grandma Merrill's house
Coloring with grandma: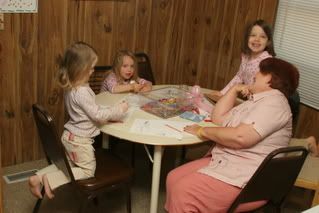 Andrew with a grandma lipstick kiss: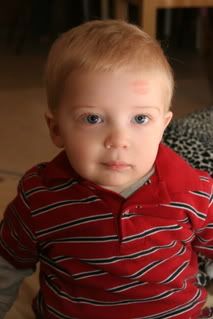 Grandma with all 4 kids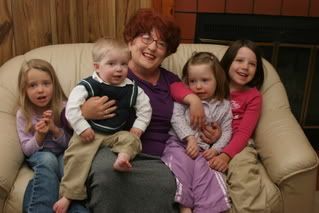 The (girl) cousins: L-R, Lizzie, Ambri, Audi, Micaela, Rachel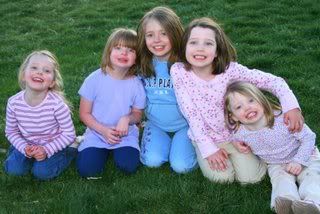 The sibs: Me, Rob, Holly, Jenna
A few from the Albuquerque Zoo: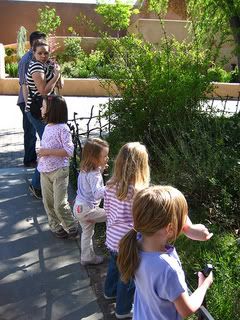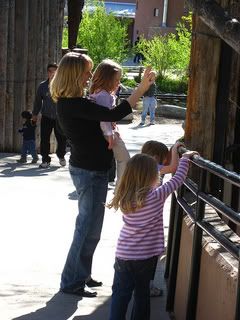 It really was great to get the gang together, but traveling with 4 1/2 kids.. not such a 'vacation' in my book!
Although I did go get a memory foam pad for the air mattress - call me spoiled. :)
I think next time we need a nanny and/or some benadryl! (evil laugh)